About Me
Jabin Botsford is a staff photographer at The Washington Post. He studied photojournalism and sociology at Western Kentucky University in Bowling Green, Ky. Previously he was interning with The New York Times in the Washington DC bureau after completing a summer internship at The Los Angeles Times in Los Angeles California. He interned in the summer of 2012 at The Washington Post through a stipend from the Scripps Howard Foundation, and in the summer of 2013 he interned for The New York Times in New York City. Jabin was a still photography participant at the 2012 and 2013 Mountain Workshops. In October of 2013 he was a student at The Eddie Adams Workshop XXVI. He has been recognized by Pictures of the Year International, College Photographer of the Year, The William Randolph Hearst Photojournalism Award program, the Associated Collegiate Press, the National Press Photographers Association, the Kentucky News Photographers Association, The Atlanta Photojournalism Seminar, and many others. His images and multimedia have been published in The New York Times, The Washington Post, The Los Angeles Times, The Wall Street Journal, AARP, and numerous other publications throughout the country.
Most recently Jabin was named 2017 White House News Photographers Association Photographer of the Year. As a student he placed first in the 2014 Hearst National Journalism Awards Championship photojournalism shootout as well as receiving awards for best photo and best portfolio. He has been named Student Photographer of the year two years in a row by the Kentucky News Photographer's Association, and named Sports Photographer of the Year two years in a row by College Photographer of the Year. Jabin has also been named Student Photographer of the year by the Ohio News Photographers Association, the White House News Photographers Association and The NPPA Southern Short Corse.
(Above sample downloaded from: www.jabinbotsford.com/about/)
Defining Me
I got to define myself first to define you.  Look at the site XXXXGrandpa
What I wanted to be
How U. R. Rao pushed India into the Space Age.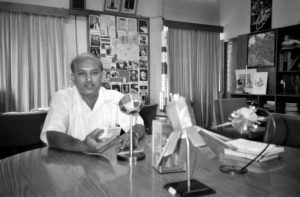 XXXXXXX
The rockets were developed inside a leaky church on the coastline of Kerala, while the satellites — built inside a brick shed in an industrial section of Bangalore — were sometimes transported in an ox cart.
Dr. Rao was particularly proud of the television capabilities of the satellite system he oversaw, which streamed family-planning and health programs, among other series, to government-provided satellite TVs."There are very remote

areas in Orissa," he told Sky & Telescope

magazine in 1985, referring to an eastern state in India, "where people went to magicians instead of doctors. But we found that after seeing the programs, they were going to the doctors as well as the magicians. We made a step forward."Udupi Ramachandra Rao was born March 10, 1932, to a lower-class family in Adamaru, a village near the western city of Udupi. His father was a cook. 
Also connected my research in India is the Cosmic Particle or "Ghost Particle " is as follows

: